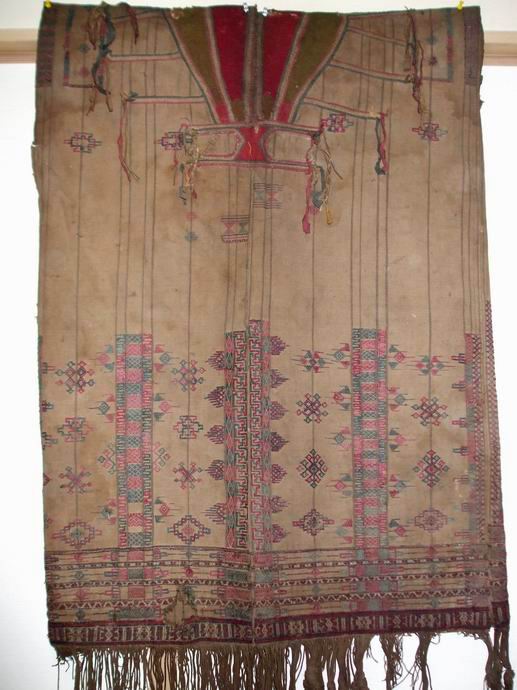 Bhutan Textile Kishung
late 19 century
background : hand-spun cotton yarn
patterns : hand-spun wild silk & Yak woolen yarn
natural dye
***
The rare tunics called kushung, are examples of
archaic Bhutanese attire that eventually developed
into the kushuthara.
These were women's garments which were
slipped over the head rather than wrapped around
the body.
A characteristic of the tunics unique among
Bhutanese textiles is the long warp fringe along
the lower edge of the tunic and a raised patterned border.
Most of these cloth tunics were made in a
north-central district of Bhutan called Kurto.
These tunics are occasionally worn in the Buddhist
festivals in the adjacent district of Bumthang.
Comments
Post a comment
Trackbacks
http://bhutantextile241.blog126.fc2.com/tb.php/131-5ab64a8d
Use trackback on this entry.
« | HOME | »