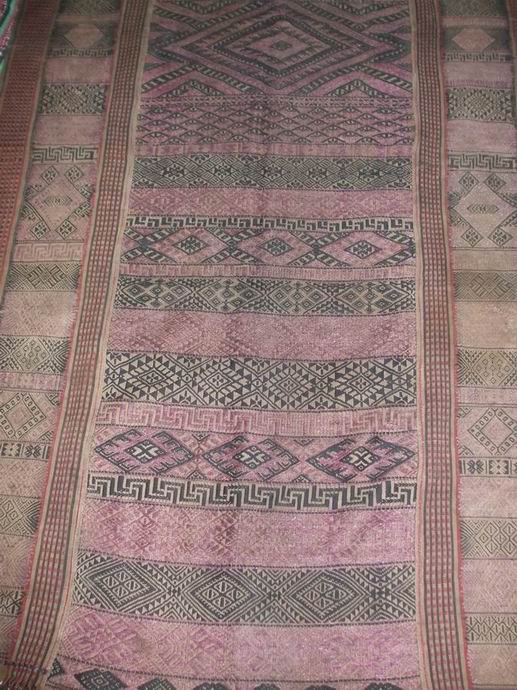 Bhutan Textile Chagsi Pangkheb
late 19 century       105cm x 230cm
background : hand-spun cotton yarn
patterns : hand-spun wild silk yarn & cotton yarn
narural dye
***
'Chagsi Pangkheb' are ceremonial multipurpose cloths,
and typically were used as gifts, for chair and table
coverings, lap covers, and wall decorations.
The diamond motif was reserved for high status owners
and has a distinct, but unexplained similarity to
textile motifs used in Southeast Asia.
Comprised of three pieces, it has a central panel flanked
by borders which were originally woven as one panel.
Over a hundred years old and of naturally-dyed silk and
cotton, this beautiful textile is in very good condition.
The coloration is very subtle and is probably from natural dyes.
Fine, old pieces like this are becoming rare.
Comments
Post a comment
Trackbacks
http://bhutantextile241.blog126.fc2.com/tb.php/137-aa02eac3
Use trackback on this entry.
« | HOME | »