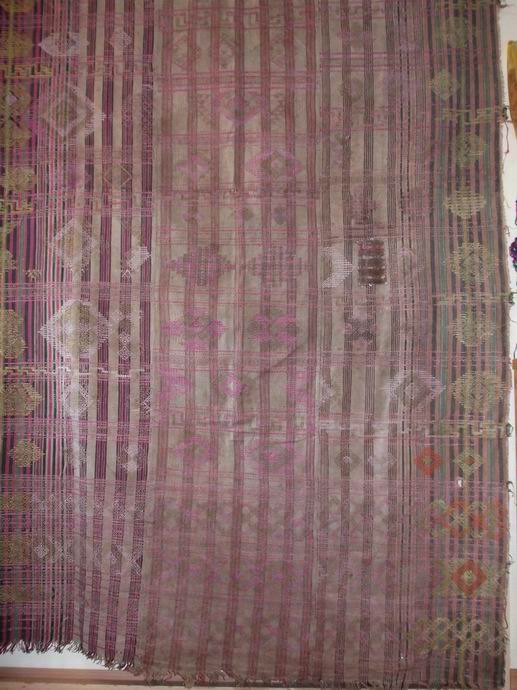 Bhutan Textile Kira Kushutara
late 19 century
background Bhutanese hand-spun cotton yarn
patterns hand-spun wild silk yarn
natural dye
***
The remote Himalayan kingdom of Bhutan is
situated near ancient trade routes for Tibet,
China, Southeast Asia, and India.
Bhutan has developed its own distinctive textile culture
but the design, production and uses of textiles in Bhutan
also reflect centuries of material, religious, decorative
and technological exchanges between these countries.
Comments
Post a comment
Trackbacks
http://bhutantextile241.blog126.fc2.com/tb.php/8-19623572
Use trackback on this entry.
« | HOME | »